ABOUT CORNERSTONE DENTAL ARTS
Our practice has a uniquely large team of doctors and staff, and this is with great intention. We wanted Cornerstone Dental Arts to be able to serve every single smile in Knoxville, and we want our patients to know that someone will always be here, ready to help them. While we may be large, we never confuse quantity for quality. Each member of our team is a highly dedicated dental professional with years of experience who is here to do just one thing: give all of our patients beautiful, healthy smiles they can be proud of.
Special care went into making our office feel like a home while maintaining an atmosphere of complete professionalism. Although we are sure our caring doctors and friendly team will make you feel welcome, we provide additional amenities to enhance your experience.
You can help yourself to a refreshment from our beverage bar, then relax in the treatment chair with a pillow and warm blanket.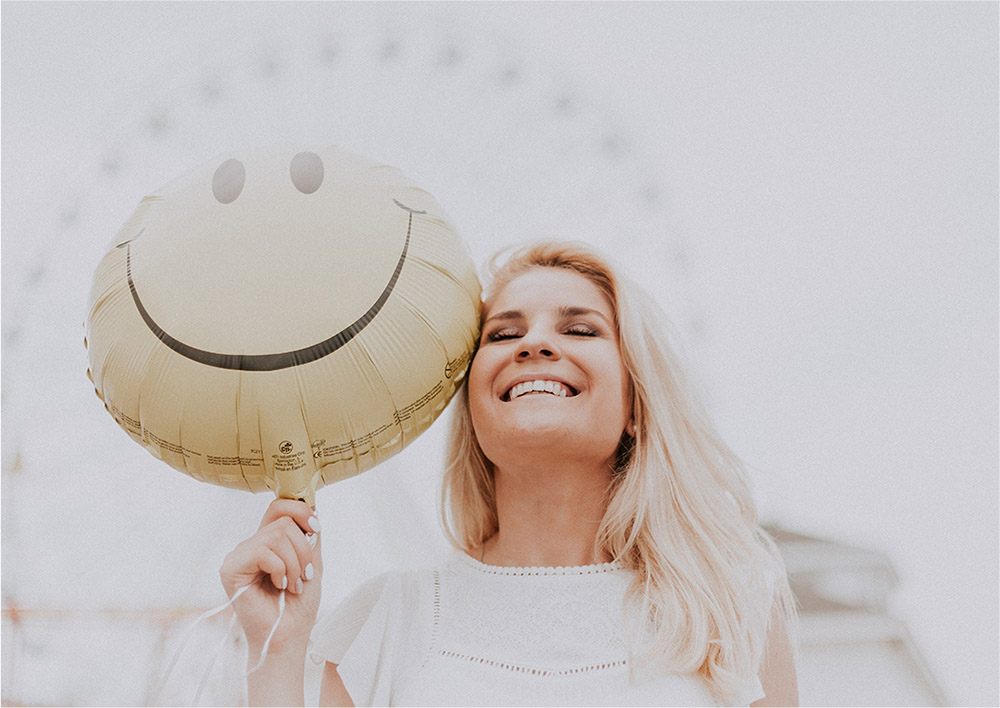 KNOXVILLE'S PREMIER DENTISTS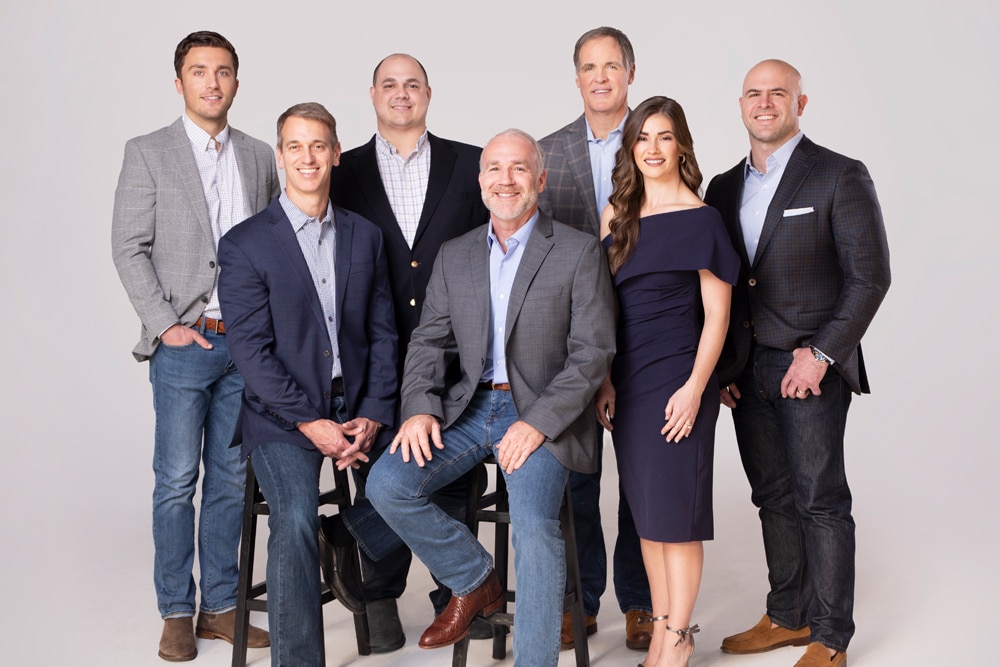 Trust Your Smile to the Experts
Knoxville families love Cornerstone Dental Arts because they know that they can have all of their dental needs completely met at one convenient location.
We are proud to have a uniquely large team of doctors and staff where each member is dedicated to providing the kind of personalized, gentle dental care that can truly make a difference in a patient's life.
When it comes to taking care of you and your family's smiles, you can trust that we'll always have everything you need.
Our Loyalty Program
For a small monthly membership fee, you will receive:
Doctor exams
All needed X-rays
Two cleanings per year
Plus—a 10% discount on any additional treatment
Plus, there are:
No deductibles
No annual maximums
No exclusions
No waiting period
NO INSURANCE? NO PROBLEM!
JOIN OUR PATIENT LOYALTY PROGRAM
With our Patient Loyalty Program, we can provide you with all of the benefits of dental insurance for a fraction of the cost and without any of the restrictions. As soon as you sign up, you'll have access to a multitude of free and deeply discounted services that your entire family can use. You can trust that we'll always have everything you need.
Our practice will gladly file your insurance for you, and work with your provider to get the most out of your benefits.
Also, if you are concerned about out of pocket costs, we can help you get flexible monthly financing with CareCredit and Lending Club.
What patients are saying
---
We love Cornerstone Dental for routine oral care and orthodontic care. The staff are friendly and very skilled in their craft. We will never go anywhere else.
---
Chipped front tooth had to be repaired. I hate the pain of the shot to numb that space… Dr Stroud did it with no pain. Wow! Thank you. Great staff too.
---
Been coming here for over 25 years – all three of our grown children have too. 
---
Cornerstone is the best dental office I've ever experienced. I've lived in various places throughout the US and have been going to Cornerstone for over 10 years now. No hiccups. Always friendly, efficient and professional. I highly recommend this dental practice!
---
I have been terrified of the dentist since I was a kid and have had some bad experiences in the past. I see Dr Austin Pate and for the first time I'm not a mess before I get to the dentist. He takes extra care to be patient and kind. Love him! I highly recommend this place.
---
Although I'm a new patient. I have finally found the right place after searching for many years. I have alot of dental work ahead of me so will give another review once complete but as a new patient I have never been treated with so much understanding and compassion. Very great place.
---
I'm nervous Nelly at the dentist. I'm also new to Knoxville. The staff at Cornerstone are amazing! Super friendly and great bedside manner!
---
After a bad experience with another dentist, I finally found Dr. Ben Stroud.. I feel really fortunate and I think Dr. Stroud must be one of the best dentists in the U.S. He is also an expert on TMJ and he has helped me immensely.
---
The doctors of dentistry at this practice are caring, professional, and absolutely top notch . I've seen Dr. Stroud and Dr. Williams, both amazing clinicians. We're blessed to have this quality group in Knoxville.
---
Dr. Z and her team are great! I will never change dentists! I came in for one issue but after checking everything out, I needed a different issue taken care of more urgently & everyone explained exactly what was needed to be done & did it! Great folks to depend on for all your dental needs! I completely trust this Doctor & Team of Professionals she has assembled! A+++++++
---
Had my first appointment with Dr. Williams today and I cannot tell you how happy I am that I found this office! He is not only excellent at what he does, but is empathetic, kind and immediately makes you feel at ease. If you're someone (like me) with dental anxiety you won't find a better place. They offer multiple options for pain relief and anxiety, and explain everything in detail. The staff was just as wonderful too!
---
I've been going to Cornerstone for over 30 years and it's always been a very positive experience. And this week, Kelsey was such an amazing help with our insurance. Plus, Marianne is always a joy to see, no mater what time of day, she is inviting and welcoming!!
---
Worth the six hour drive!
I had to move to Virginia 2 years ago because of family. I still drive 6 hours back to Knoxville for all my dental needs at Cornerstone Dental Arts. Been a patient of Dr. Griffin since 2003.
---
It's the way a professional dental office should make you feel: like family.
Whenever I leave Cornerstone Dental Arts after a visit, I always feel good about the experience—and about my smile.
---
I couldn't ask for a better dental office.
Everyone has been so nice and helpful! They are always happy to talk when I have questions or concerns. I came in for Invisalign and the doctor made sure to answer all my questions and went over all the pros and cons of my choice. Thank you, Cornerstone Dental Arts!
---
Whatever I say wouldn't be enough to describe this fantastic dental office.
My husband raved about Dr. Griffin and I was fortunate enough to meet Dr. Williams and Morgan. Everyone always has a smile and soon you are treated as a friend. Would recommend Cornerstone Dental to anyone and everyone.
---
Highly, HIGHLY recommend this dental office!
AMAZING, KIND, and ATTENTIVE staff! Very thorough and honest!
---
Cornerstone makes me love going to the dentist!!!
At Cornerstone Dental Arts, I'm not just a patient, I'm a part of the family! From my very first visit, the entire staff has invested in my dental care and in me as a person! I trust them completely. I am so grateful that I found Cornerstone when I moved back to Knoxville. I know if I need anything at all, there is a team of folks that I can call on for assistance.
---
I'm so happy I found Cornerstone!
I came to Cornerstone on a recommendation, and now I recommend them to everyone! All of their staff, from the dentists to those that run the administrative side are friendly, caring, and efficient. We are never kept waiting and feel like we get top-notch care.
---
I have been a patient for 10+ years and have a great experience each time I visit.
Great dental office. Friendly staff and doctors that care for their patients. Even my two 4-year-olds look forward to going to the dentist. They love getting 'Princess' and 'Super Hero' polish on their teeth. Love this place.
---
This place and these people are a perfect fit for me!
After having a really bad experience at another dentist I wasn't sure I would find a place that was a good fit for me.
Cornerstone Dental Arts is such a special place. With a really great staff, I felt like I "come home" each time I enter their doors. I feel so at ease and well taken care of.
Friendly, caring, and professional staff across the board!
---
We absolutely love going to Cornerstone!!
All of the staff is amazing, super friendly and very caring for their patients!! Even my 9 year old gets excited to go to the dentist!
---
The "Four Seasons" of Knoxville Dentistry!
I have been going to Cornerstone since I was a child and they always make my experience so welcoming and timely. I have never once dreaded my dentist appointment and I have Dr. Williams and his team to thank for that. Thank you for creating a space for us to come and have not only dental work done successfully but have meaningful conversations. I love to recommend Dr. Williams and the Cornerstone team to my friends and family.
---
10/10 recommend this place for all your dental needs.
The entire staff is amazing! Great communication and very friendly. From start to finish I had an incredible experience, which is saying a lot for a dreadful root canal. Dr.Williams does amazing work!
---
Wish I had found them years ago!!
Highly rated professionals, who are very kind and down to earth in communicating with one. A large practice, with several dentists. You feel though you are their only client. They take your problem and quickly resolve it.
---
This place is fantastic!!!
Great atmosphere, friendly, and Dr. Stroud was phenomenal! For the first time in my life, going to the dentist wasn't a horrible, painful experience. I have definitely found my new dentist. I would highly recommend them to anyone who needs a dentist.
---
I chose Cornerstone and my experience has been fantastic.
It's been a long time since I needed a new dentist. I chose Cornerstone and my experience has been fantastic. Today I had 2 old fillings replaced, and it was fast easy, and painless. They used a laser system I'd never seen before, and I was done without shots or numbing…. there was no pain!! Great experience, I was out of the chair in 30 minutes with no lasting effect.
---
Absolutely, the BEST staff and dental office by far.
Kim reminds us of my dear Aunt Mary Lou… kind and caring in every way. Dr. Griffin is skilled and so personable. MaryAnne, Gail, and Carol also have a great rapport with the customers. They make you feel like family. Thanks for all you do for us.
---
I've been a patient here for almost 20 years… I will never go anywhere else!
They've taken care of me after hours, on weekends, and even when they were on vacation! I've had multiple surgeries and procedures and STILL look forward to seeing them! Dr. Griffin is fantastic and so caring!!!! Dr. Williams and his staff are the best!!! I love Morgan and Carla and the rest of the team! If you are looking for kindness and compassion look no further!!!!!