Cornerstone Dental Arts was established in 1988 by Dr. James McKinney, Dr. William Morgan, Dr. Fred Woolwine, and Dr. Daniel Anderson.  
After much consideration, thought, and prayer, they agreed on the very meaningful name of Cornerstone and the foundation of covenants on which we are based. Both literally and symbolically, Cornerstone Dental Arts' core values are all based on the desire to honor God in all things. We strive to have our dental practice do more than just serve the bodies of our patients, but their spirits as well.
Over the years, there have been many changes to the look of the building and in the faces of those who represent Cornerstone, but the foundation remains the same. We will forever be dedicated to providing comprehensive, family-oriented dental care for Knoxville. We also seek to constantly improve ourselves, both as care-givers and people, so that we can always deliver the best possible service to our patients.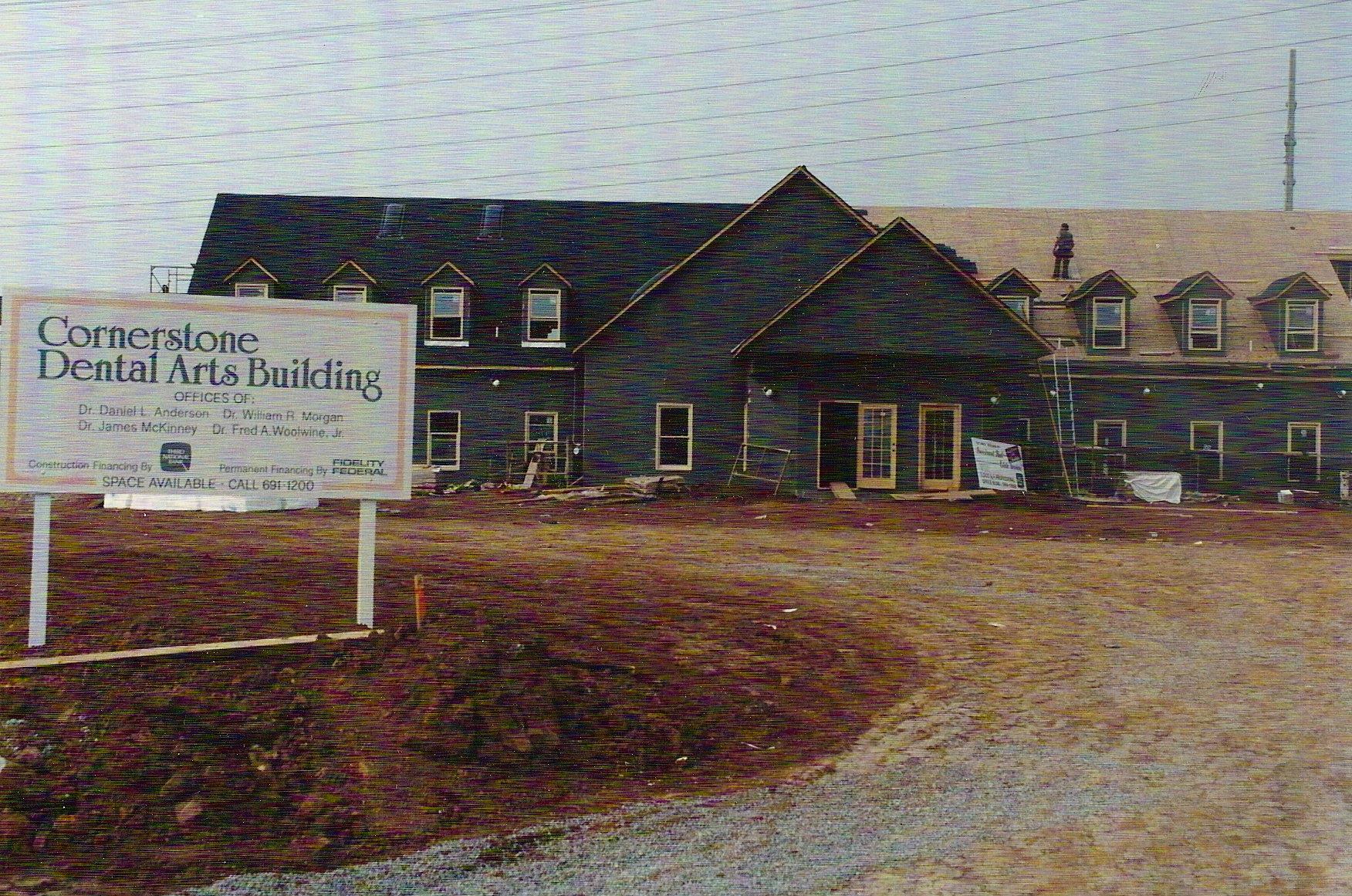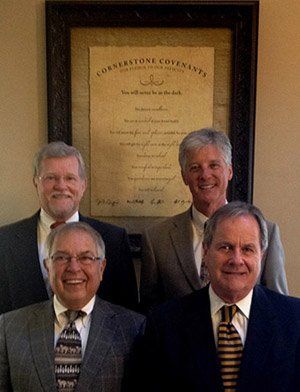 Dr. James McKinney, Dr. Daniel Anderson, Dr. William Morgan, and Dr. Fred Woolwine are Cornerstone Dental Arts' original founding dentists. They are seen here in November 2014. Dr. Dan Anderson was the last to retire in the summer of 2014. Our current dentists, and the whole Cornerstone team, are honored to continue in their footsteps using the Covenants that were established as the foundation here at Cornerstone Dental Arts.
Come experience the Cornerstone Difference, as our founding dentists intended, and as we continue to be… Committed to Excellence and Committed to You! We have been going strong for nearly 30 years, and we don't intend to ever stop!